If the day is fine, any walk or ski in the woods will do.
The health benefits of being close to trees include: improved health and happiness. Trees make us live longer and feel richer.
The family home is  "ski in – ski out." We strap on the cross country skis at the back door and off we go. Here is my partner at the entrance to the ski trails.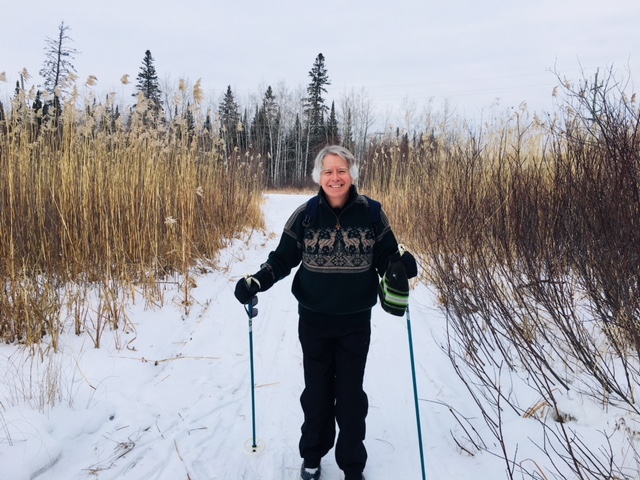 The seventy year old family home backs on to miles and miles of northern boreal forest. It's a good place to live; there is lots to think about.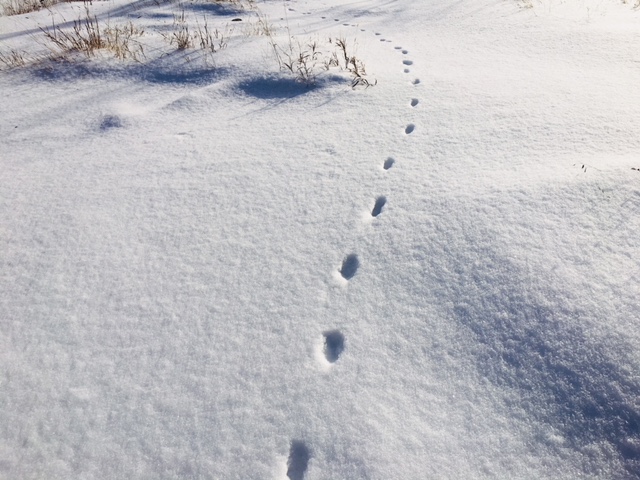 I live in Pine Falls, Northern Manitoba, Canada. The black bears in our forests are hibernating. We see fox and sometimes lynx tracks on the ski trails. And if we are lucky we see wolf tracks.
Note: We are a participant in the Amazon LLC Program, an affiliate advertising program designed to a means for us to earn fees by linking to Amazon.com and affiliated sites. 
We rarely actually see the animals. They are too smart for that. But we like to go out equipped in case. So in my back pack is an air horn and a three in one emergency whistle. It has a small compass on one side and a thermometer on the other side.
January temperatures are 20 to 40 below zero (celsius) in and around Pine Falls, Manitoba. I have Lupus and Raynaud's Disease which means my hands and feet freeze. So I need socks that will keep my feet toasty warm for hours. This includes a stop at the chalet in the woods by the fire for an hour or two.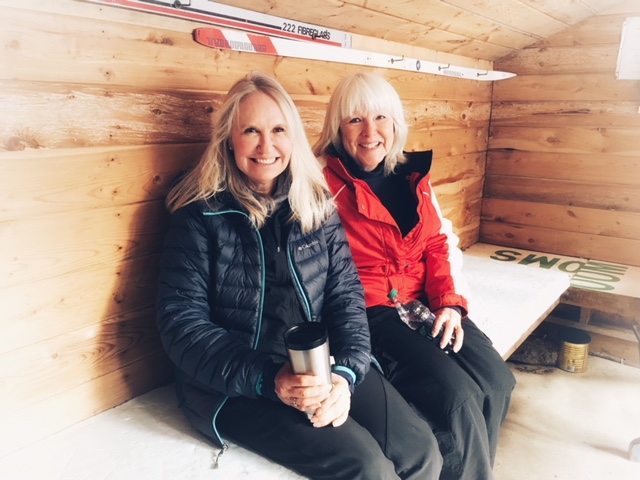 For Christmas I got a pair of CEP ski merino compression socks made by a German company. It is important that you get the right ones. These are  23% percent merino wool (make sure to get this type for warmth). This is an effective combination of the benefits of compression socks with the best wool for warmth. The compression keeps the arterial blood flowing to the feet, so increasing circulation to the feet. The compression also stabilizes ligaments and tendons, so reduces chance of injury. The merino wool blend keeps feet warm forever. These socks are amazing!!! I can be out all day in them. I even think they make me ski faster like the ad says lol.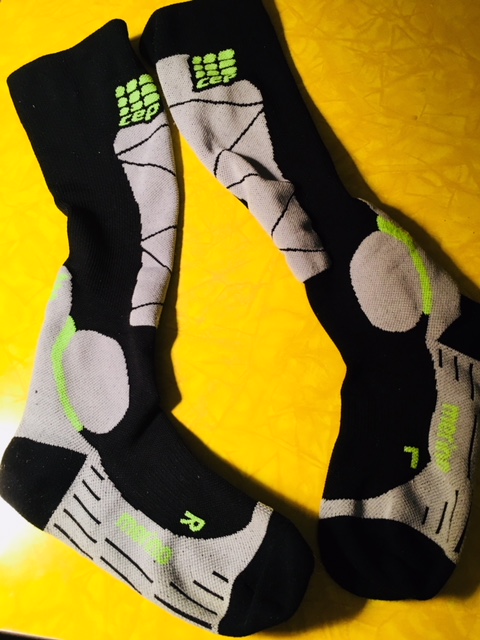 Ok I will try to stop talking about these socks. But first, they are ultra comfortable, do not bunch up anywhere, and because they are so slim, I have extra room in my ski boots to wiggle my toes around. This keeps the blood moving too. Also the socks are designed to smell good for a long time. When our mothers insisted that we "dress for the cold", they had no idea that plastic bags inside boots would come so far!
And once you are dressed for the cold, see the trees with light in them.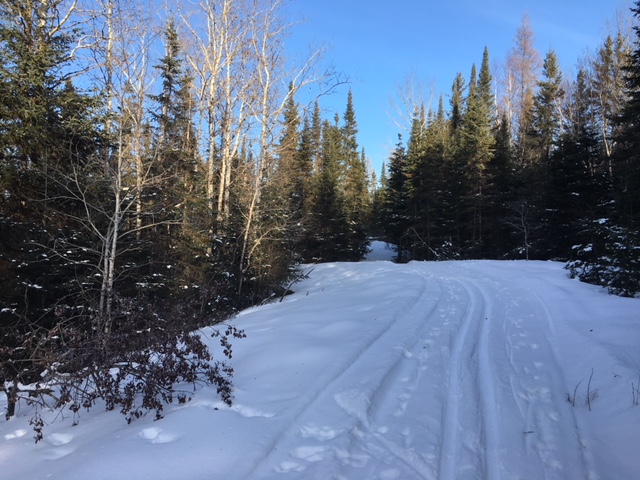 The afternoon sun hits the ski trails just right; deepening the reflected blue sky.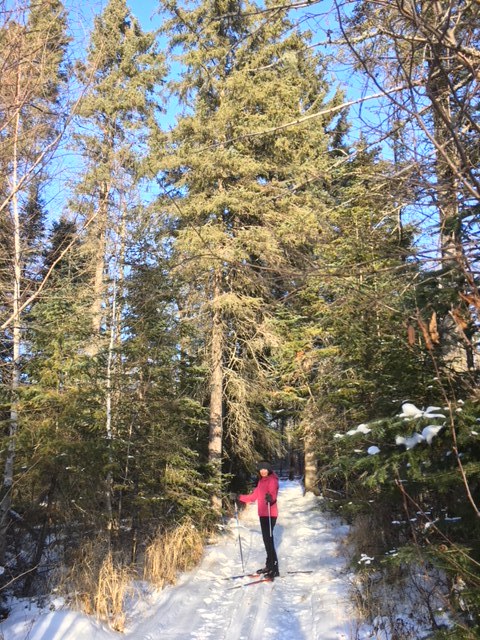 The trees are lit on the side. Trees carry their own light.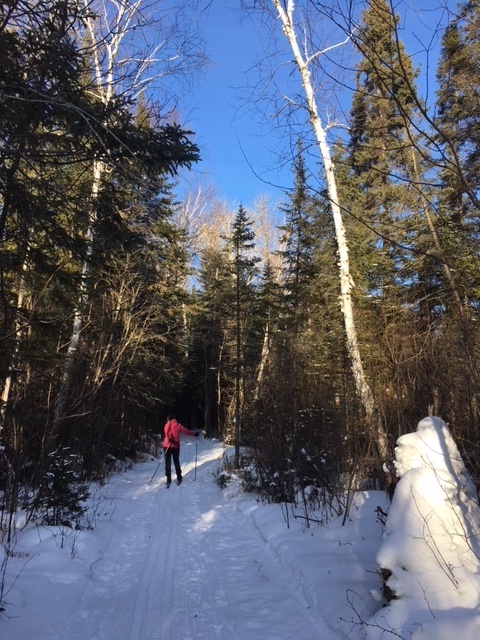 We are drawn to the ski trails. To all the spots – like an oracle. We return to them every day.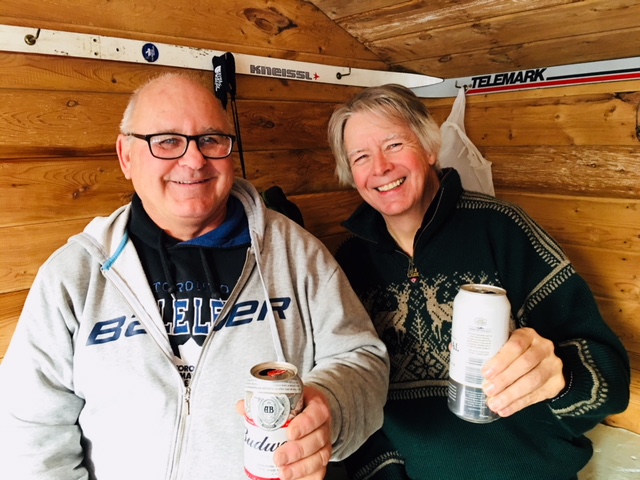 For more detail on the health benefits of trees see my other blog posts here.
PS. At the end of the -22 degree celsius my Raynaud's feet are still warm in my CEP ski merino compression socks. Get some to get the health benefits of trees in the winter. Even people without Raynaud's love warm feet.