I  want to hear your ideas about how we can create wonderful content together for Treesmendus.com, a blog about the health benefits of spending time near trees.  If we see a fit, I want to promote your work too. Here are examples of ways we might partner.  I am open to new ideas too.
Sponsored Treed Resort and Forest Destination/activities,  visits
Sponsored Posts: Outdoor Fashion, Outside Sports Gear, Trees/ Forest Books
Social Media Campaigns
Event Appearance and Live Social Sharing
Speaker engagements
I am an active, healthy, and happy baby boomer who often travels with my kids (young professionals) in their twenties.
For more information on any of the above, including current availability and rates, please email me: Verla Fortier at this email address vhfortier@icloud. Thank you.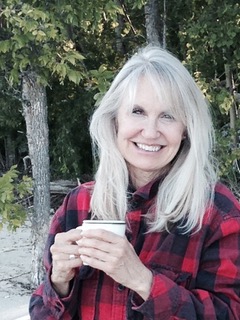 I am a practicing Registered Nurse with a Master's in Health Sciences. I believe that going outside to be close to trees can change your life. In my blog,  I  share the science that says: tree air makes you healthier, happier, live longer and feel richer. Tree air also improves your immune system according to solid research.
After a recent diagnosis of Lupus (an immune system disease), I sold my suburban home in Burlington, Ontario and moved to my hometown of Pine Falls, in the northern boreal forest of Manitoba, Canada.
I believe the science that says the more time you spend with trees, the better you feel.