Anything from a stroll in the park to a run through woodland can have a positive effect on people suffering from depression and anxiety according to national public health surveys in Scotland.
"It seems that woodland and forest seem to have the biggest effect on helping to lower mental health problems "says Scottish researcher Professor Richard Mitchell.
Mitchell's University of Glasgow team studied two thousand physically active people (walking, cycling and jogging) in natural and non-natural settings.
The team found that only outdoor activities in grass and trees improved mental health.
According to a January 18, 2018 article in the Telegraph "Jogging in Forest Twice as Good as Trip to Gym for Mental Health".
Mitchell says "That makes sense with what we thought we knew. That is, the brain likes to be in the natural environment and it reacts to being there by turning down our stress response."
Mitchell found "there was a 50% improvement in people's mental health if they were active outside around trees. "
"I wasn't surprised by the findings that exercise in natural environments is good for your mental health, but I was surprised by just how much better it is for your mental health to exercise in a green place like a forest, than in other places like the gym.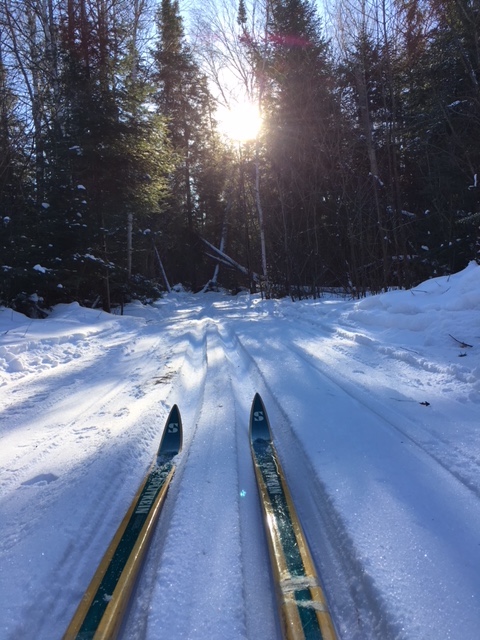 Note: We are a participant in Amazon Services LLL Associates Program, an affiliate advertising program designed for us to earn fees by linking to Amazon.com and affiliated sites. 
Now a little break for Ski Gear Talk
To ski with absolute ease, we use this Swix universal all temperature liquid glide wax.  It takes about 2 minutes to do. Dabs and smears on with a shoe polish like applicator. Here is the Amazon link for it.  
We have the most comfortable and warm cross country ski boots on earth. Here is a link to them. They are Salomon Siam 7 Pilot boots .
We have the Salomon pilot bindings too. We can slip in and out of them in a jiffy. 
We have both wood and waxless fiberglass skis depending on the ski conditions. 
And now back to research on how trees lift our moods. 
In a multi-study analysis University of Essex, Colchester, UK biological scientists Barton and Pretty published "What is the Best Dose of Nature and Green Exercise for Improving Mental Health?"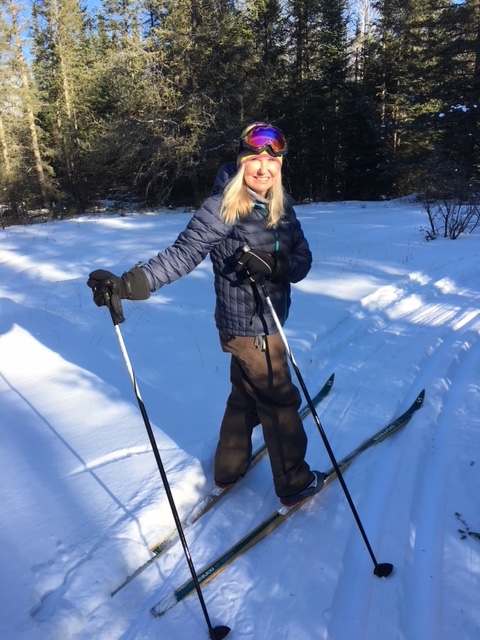 The research  analyzed 10 UK studies involving 1252 participants.The indicators for mental health were improvement in self esteem and mood.
Their evidence shows that green exercise leads to positive short and long-term health outcomes.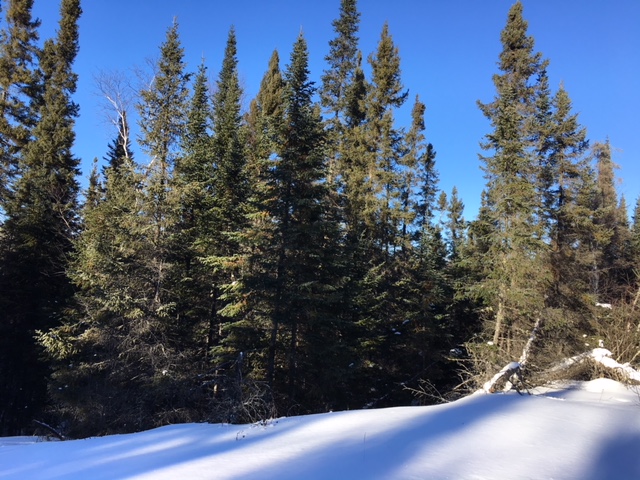 Study outcomes were measured as dose-responses.  That is, participants assessed for both exercise intensity (dose) and time spent close to trees (dose) showed large benefits (response). Short times  (dose)in green exercise showed less but still positive returns (response).
This is how we talk about medications in the health care world. Interesting to see trees substituted for medication in this study approach.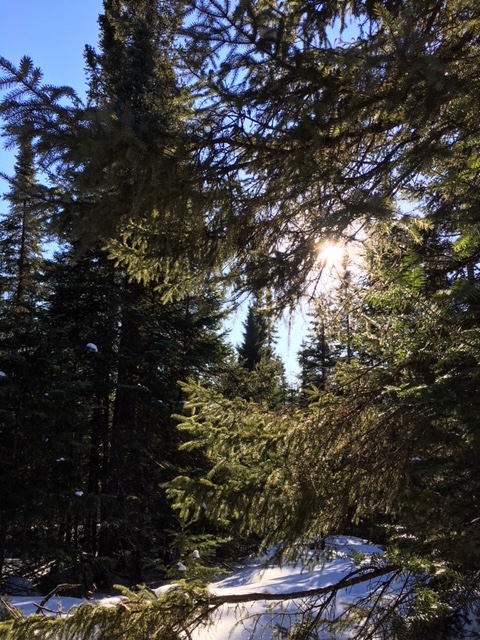 Every green environment activity improved both self-esteem and mood. The mentally ill had one of the greatest self-esteem improvements. This study confirms that trees provide an important mental health service.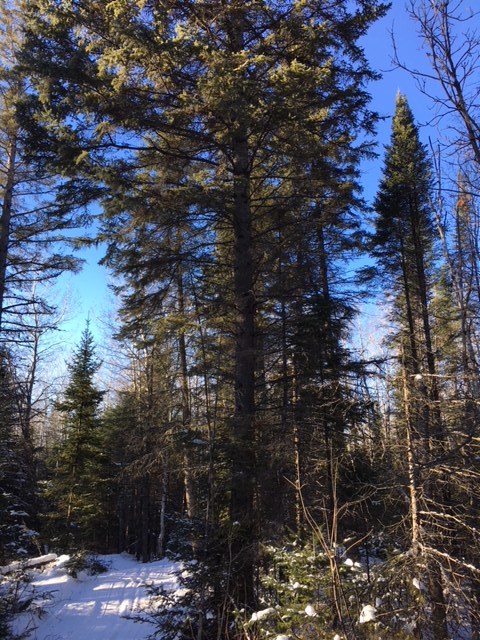 And the research shows that every tree matters in helping in stress recovery.
My Treesmendus.com website and first blog post "See the Forest and the Trees" were inspired by the work of University of Toronto researcher Marc Berman. After controlling for income, education, and age, Berman and his colleagues showed that an additional ten trees on a given block corresponded to a one-per-cent increase in how healthy nearby residents felt.
Berman said to "To get an equivalent increase with money, you'd have to give each household in that neighborhood ten thousand dollars—or make people seven years younger. "

"The message to doctors, planners and policy makers is that these places need protecting and promoting." says Scottish Mitchell.
Let's toast to our parents who were right when they said "go outside and play – it will be good for you."
Out in Pine Falls, Manitoba, Canada
Verla